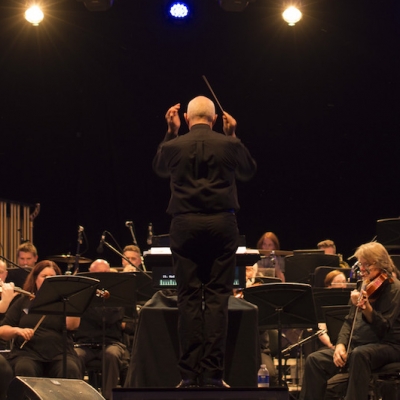 Symphony in the Park: Babe Live in Concert
Over 20 years ago, our renowned Australian composer Nigel Westlake wrote the original score for the iconic 1995 film 'Babe'. To mark this remarkable anniversary, Canberra's Commonwealth Park was treated to a screening along with a live performance of the score by Canberra Symphony Orchestra.
Nigel conducted the performance himself, while the magical film played on the big screen to a very lucky open air audience, giving the movie a new lease of life.
The night was a huge success, as demonstrated by some very glowing reviews indeed;
'Fantastic night! My 11yo son said "the orchestra made the movie so much better. The movie was good but the orchestra made it better." I have to agree it added something special to an already delightful movie!!'
'Such a fabulous evening. Thank you so much. I feel so privileged to live in Canberra and have access to such a wonderful event. You guys are brilliant!'