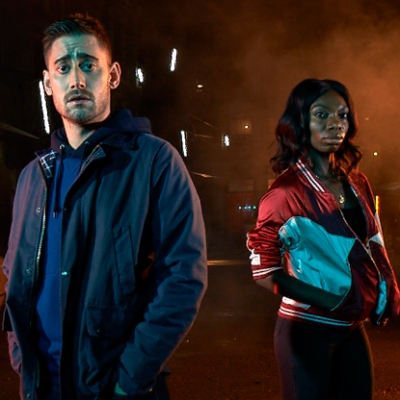 The Aliens
'The Aliens', the new E4 series from the creators of Misfits, returns tonight with Episode 2 at 9pm.
Air-Edel's music supervisor Matt Biffa is reunited with Director Jonathon Van Tulleken, who he worked with on 'Top Boy', for this 6 part Sci-Fi comedy-drama series, set forty years after an extra-terrestrial ship crash-lands in the North Sea bringing with it hundreds of human-looking aliens who soon become the target of political and social discrimination, thus are segregated from society.
Michael Socha, Misfits and This is England star, takes on the lead as Lewis, Michaela Coel plays badass alien Lilyhot, and her Top Boy co-star Ashley Walters takes the supporting role along with Michael Smitey, Holli Dempsey and Trystan Gravelle.
Channel 4 describes it as "scabrously funny, shockingly violent and at times positively hallucinogenic."