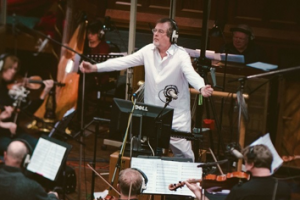 Richard Harvey Interview in The Strad
'The Strad' magazine has published a fascinating interview with Air-Edel's Richard Harvey about the use of strings in movie scores!
The BAFTA-winning composer of The Da Vinci Code and The Little Prince discusses his use of string sound in his scores to signal emotion, his collaborations with Hans Zimmer, and the changing film industry and its effect on composers.
The magazine also interviewed Patrick Doyle and the article will be published in the February edition.