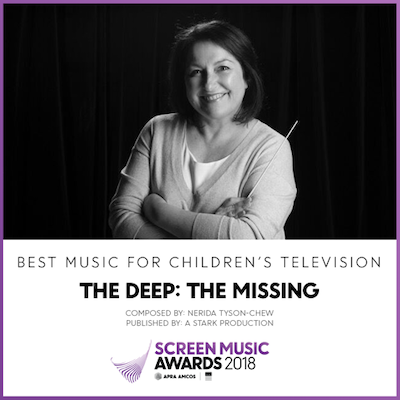 Nerida Tyson-Chew Receives APRA AMCOS Screen Music Award
Huge congratulations to Air-Edel composer Nerida Tyson-Chew who was honoured with a Screen Music Award from APRA AMCOS. The ceremony was held at City Recital Hall in Sydney and celebrates the composers who have made an impact the previous year.
Nerida received the 'Best Music for Children's Television' award for A Stark Productions series 'The Deep', specifically for her score for the episode 'The Missing'.
Air-Edel Records released the original music from the series in 2017.