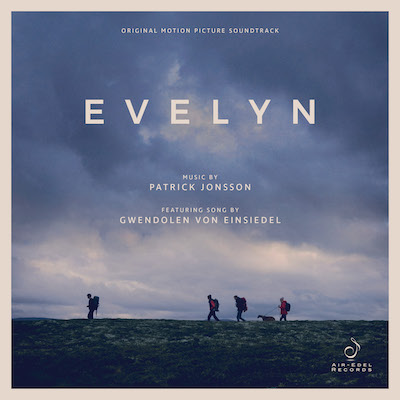 Air-Edel Records Release 'Evelyn' by Patrick Jonsson
Air-Edel Records have released Patrick Jonsson's latest feature documentary score for 'Evelyn', including an original song by Gwendoline von Einsiedel across all major digital platforms today.
the score sees Patrick reteaming with director Orlando von Einsiedel on an emotional and personal film to the director, telling the story of how a family survives the unthinkable. Fourteen years after the suicide of their son and brother, Evelyn, the family decide to walk the length of the UK and try to talk about him – something they had failed to do in over a decade.
Working on this score was such a privilege and a deeply enriching experience. It was also very challenging as it was the first time (director) Orlando had turned the camera on himself. The personal nature of this film, and the fact that it's a story so many of us can connect to, made writing music all the more challenging and rewarding at the same time. I'm very thankful to Orlando, producer Joanna, and the rest of the film team for allowing me to be a small part of telling this family's urgent and moving story. 
In terms of the score, I wanted it to feel really intimate and organic. There are two main musical themes throughout the film – one is the 'family's journey' – a hopeful yet grounded theme which underpins both the physical journey they embark on, as well as their emotional journey in opening up. The other theme is for Evelyn – their brother and son – who becomes more and more present as the family begin to embrace the memories of him and try to let him back into their lives. The music aims to mirror this as the theme grows into its full rendition by the end, which within the film is when Evelyn seems most present to each of the characters.                 – Patrick Jonsson.