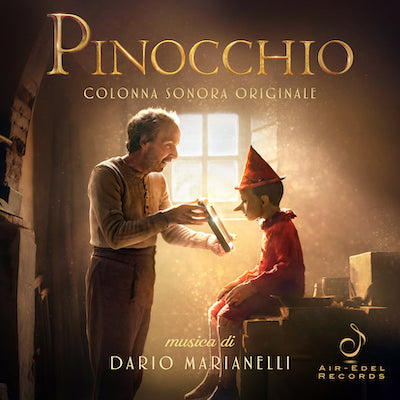 Matteo Garrone's 'Pinocchio' Released in Italy
Air-Edel's Dario Marianelli composed the original score for Matteo Garrone's live-action adaptation of 'Pinocchio', which is released in Italy on 19th December.
"Academy Award® winning actor Roberto Benigni plays the key role of Geppetto, an old woodcarver who creates a puppet. But something magical happens – the cheeky puppet begins to talk and can walk, run and eat like any young boy. Geppetto calls him Pinocchio, and brings him up as his son. But Pinocchio finds it hard to be good. Easily led astray, he tumbles from one misadventure to another as he is tricked, kidnapped and chased by bandits through a fantastical world full of imaginative creatures – from the belly of a giant fish, to the land of toys and the field of miracles.
His loyal friend, the Fairy with the Turquoise Hair, tries to make him see that his dream — to become a real boy — can never come true until Pinocchio finally changes his ways."
The original soundtrack will be available across all digital platforms in Italy from 20th December on Air-Edel Records, with worldwide release expected in 2020.
The score was recorded by the Roma Tre Orchestra, conducted by Dario Marianelli and features vocalist Petra Magoni on the end title song, Passo Passo.
Score Coordinator: Maggie Rodford
Music Editor: Mark Willsher
Co-Orchestrator: Andrea Boccadoro