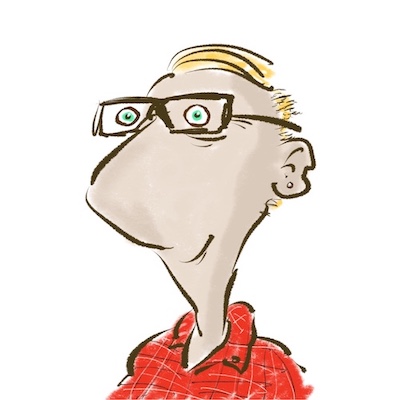 Director Alan Short Represented by Air-Edel
We are excited to announce we now represent multi-award-winning director Alan Short.
Alan writes, develops and directs original and commissioned animation, live-action, comedy-drama scripts, and screenplays. He studied traditional animation at West Surrey College of Art & Design and has worked in all aspects of the animation industry since graduating in 1991.
Alan spent over nine years at Aardman Animations as a Senior Animator and Director. In 2007, he was appointed Head Of CGI for Aardman.
Alan was Animation Director on the 2011 Aardman/Sony animated CG feature 'Arthur Christmas' in LA, and in a development deal with the BFI he wrote the comedy family feature script 'Amazing Ray'.
In 2016 he joined the BBC/Netflix mini-series production of the Richard Adams' classic 'Watership Down' as co-director. During that production he also wrote and co-directed the IFB-funded animated short, 'Macarooned'.
In 2018 Alan script edited and directed Jacqueline Haigh's acclaimed one-women show, 'Goddess', at the Edinburgh Fringe. In 2019 he voice-directed the comedy animated feature 'The Queen's Corgi' for Lionsgate, and also wrote the screenplay for a musical comedy-feature adaptation of 'The Adventures of Jonathan Gullible'.
Alan has won several Royal Television Society awards as well as a BAFTA Craft Award, and has been nominated for an International Emmy. His 2010 short 'Fly' picked up several awards, including Best Animated Short at both Rushes Soho Shorts Festival and Newport Beach Film Festival in California.