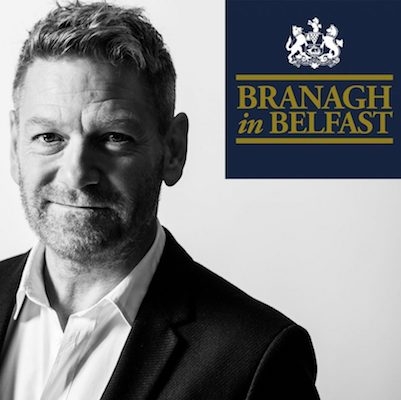 Branagh in Belfast
Air-Edel's Patrick Doyle performed with the Ulster Orchestra in the celebration that welcomed Sir Kenneth Branagh as a Freeman of Belfast City.
Patrick performed the closing credit song, 'Never Forget', from 'Murder on the Orient Express' on piano with the orchestra. The original song was co-written by Patrick and Kenneth, and performed by Michelle Pfeiffer. The concert also featured a performance of 'St Crispin's Day' from Patrick's original score to 'Henry V'.
Kenneth described the ceremony as a "Humbling Honour". "My Belfast childhood was characterised by freedom. Here was a city, a big city to my child's eyes, that always felt like a village. It seemed like you couldn't get lost. Everyone knew you or someone who knew you. You could see and feel the limits of where you lived, and you knew exactly who you were – Belfast, working class, proud."
A series of screenings of his films will be shown across Belfast, highlights include 'Murder on the Orient Express', 'Henry V',   'My Week with Marilyn' and 'Dunkirk'.