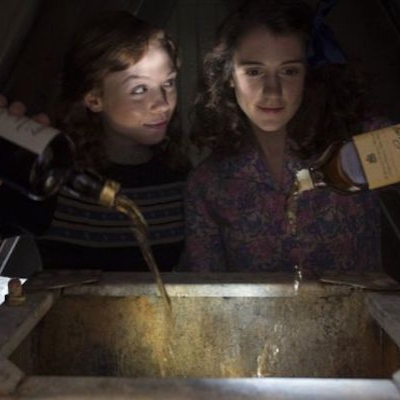 Air-Edel to open and close Edinburgh Festival
We are delighted to announce that Air-Edel films will be both opening and closing the Edinburgh International Film Festival this year!
The world premiere of 'Tommy's Honour', with music by Christian Henson, will be screened at the opening gala on the 15th June, and a re-make of the iconic Scottish comedy 'Whisky Galore!' scored by Patrick Doyle will close the festival.
Shot entirely on location in Scotland, Tommy's Honour is based on the true story of golfing pioneer and legend Tom Morris and his turbulent relationship with his son Tommy. Acclaimed actor Peter Mullan and Olivier-winning Jack Lowden (War & Peace) take on the roles of father and son.
Inspired by Sir Compton Mackenzie's 1947 novel, Whisky Galore! is written by award-winning screenwriter Peter McDougall and based on the true story of a shipwreck off the coast of Eriskay of a ship sailing for America with a cargo of export-only alcohol during World War II. The Scottish islanders, in the midst of a wartime drought of whisky, are determined to take advantage of an unexpected windfall despite opposition from the local Home Guard Captain.
The film features a fantastic ensemble cast of well-known Scottish actors, including Gregor Fisher (Love Actually), James Cosmo (Braveheart), Kevin Guthrie (Sunset Song), and Sean Biggerstaff (Harry Potter), alongside Eddie Izzard in the role of Captain Wagget!
For information on how to get tickets for the screenings click here! To watch the trailer for 'Whisky Galore!' see below: