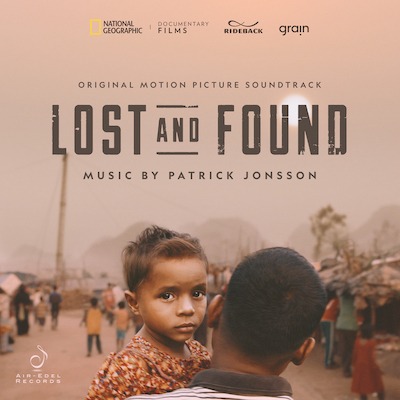 Air-Edel Records Release 'Lost and Found'
Today, Air-Edel Records released 'Lost and Found', the first in a series of EPs in 2020 featuring Emmy-nominated composer Patrick Jonsson's music. 'Lost and Found' is a National Geographic short documentary commissioned by the Nobel Prize.
A brutal campaign of ethnic cleansing and violence perpetrated by the Myanmar military has driven more than 700,000 Rohingya from their homes, separating thousands of families from loved ones along the way. "Lost and Found", a Ridgeback and Grain Media production directed by Academy Award winner Orlando von Einsiedel ("The White Helmets", "Virunga"), is an inspiring story of humanity and heroism in the world's largest refugee camp, that follows Kamal Hossain, a Rohingya refugee, who has dedicated his life to reuniting children with their parents.
"It was such a privilege writing music to this film about an incredible man who dedicates his life to reuniting lost children with their families. I tried to find a tonal balance in the score which paid respect to the pain and trauma that the people in the refugee camp have gone through, as well as the hope and perseverance that our main character Kamal Hussein demonstrates in the face of such great adversity. It is always humbling to be able to help tell the stories of such brave people and I really hope the score helps to somehow magnify Kamal's important work."  – Patrick Jonsson