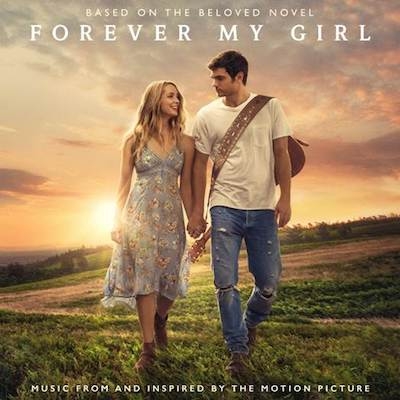 UMG Nashville Releases 'Forever My Girl' Soundtrack
Universal Music Group Nashville have released the original soundtrack to feature film 'Forever My Girl'.
Air-Edel's Brett Boyett was the executive music producer and composer of the original score. The soundtrack includes hit songs from artists such as Dan Tyminski,  Lauren Alaina, Alex Roe, Destin Bennett, Abby Ryder Fortson and many more.
The film, written and directed by multi award-winning Bethany Ashton Wolf, was released in the US on Friday 19th January and stars Jessica Rothe and Alex Roe.
The soundtrack is available now across all digital platforms.