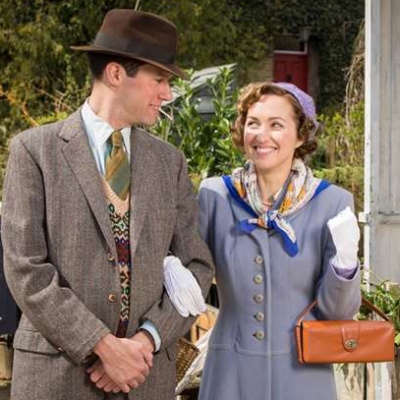 Theo Vidgen Composes Score for BBC One Comedy Special 'Young Hyacinth'
Air-Edel composer Theo Vidgen has written the score for one-off comedy special 'Young Hyacinth', which airs tonight on BBC One at 9.30pm.
Kerry Howard plays Hyacinth in this prequel to the classic 1990s sitcom 'Keeping Up Appearances', the BBC's most popular TV export around the world. Written by the original creator Roy Clarke, 'Young Hyacinth' tells the story of Hyacinth's early adulthood.
Set in the late 1950s in a crowded canal cottage, Hyacinth's desperate attempts to transform her sisters, played by Tamia Kari, Katherine Pearce and Katie Redford, and her Dad played by Mark Addy, into an altogether better class of family are not always appreciated.
Writer Roy Clarke says, "Often, even during the elder Hyacinth's reign, I would wonder what this formidable mature lady would have been like as a young woman. Would the Hyacinth powers already be there? Well, to my delight, I've been given the chance to find out. I've been allowed to wander into her background and investigate, almost a piece of archaeology really, until there she was – Young Hyacinth in early blossom. I hope those who knew her in her prime will find as much pleasure in this re-creation of her as I have."
Young Hyacinth is part of a landmark sitcom season on the BBC. The season of programming across BBC1, BBC2 and BBC4 will celebrate the heritage and legacy of BBC comedy by revisiting some of Britain's iconic sitcoms, alongside launching brand new comedy shows.