The sixth and final play in the Kenneth Branagh series 'The Entertainer' opened on Tuesday 30th August at the Garrick Theatre.
Set against the backdrop of post-war Britain, John Osborne's modern classic conjures the seedy glamour of the old music halls for an explosive examination of public masks and private torment. Rob Ashford directs Kenneth Branagh as the unforgettable Archie Rice.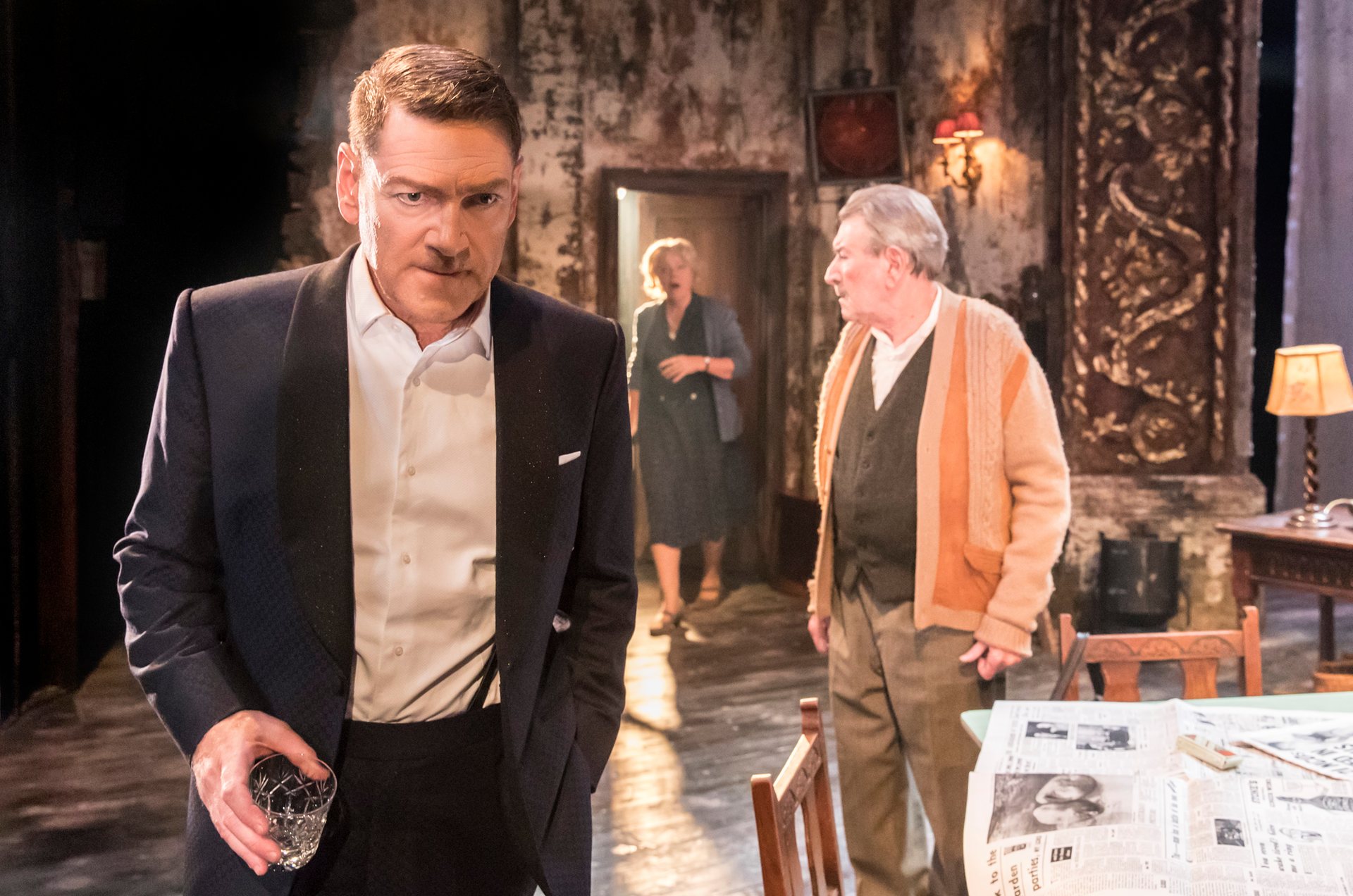 The reviews made the front page of The Telegraph! "Sir Ken goes some considerable and impressive way to stamping his own authority and personality on the part…Branagh triumphs in style"  ★★★★ "Intense, powerful production of Osborne's evocative portrait of a man – and a nation – in freewill" – The Stage ★★★★ "Rob Ashford's freshly-conceived revival rounds off this Company's year-long residency at the Garrick with panache." – The Independent ★★★★
"The opening scene bodes magnificently. We see Branagh in silhouette, in the spotlight, back to the audience, bent forward, tapping as if in a trance. Scantily-clad girls emerge like ghosts from the shadows as on he goes, never ceasing, lonely as a long-distance runner, ploughing his own hopeless, defiant furrow against the death of the music hall and the destruction of illusion. That single fleeting image sums up the play." – WhatsOnStage
Air-Edel's outstanding composer Patrick Doyle wrote the music for the four out the of the six productions in the 'Play at the Garrick' series, including Shakespeare's 'The Winter's Tale', 'Romeo and Juliet', Terrance Rattigan's 'Harlequinade' and now John Osborne's 'The Entertainer'. Maggie Rodford was the Music Supervisor for the series! Back up recordings and trailer music was recorded and mixed in Air-Edel Studio 1 by Nick Taylor, assisted by Rommy Turtev.