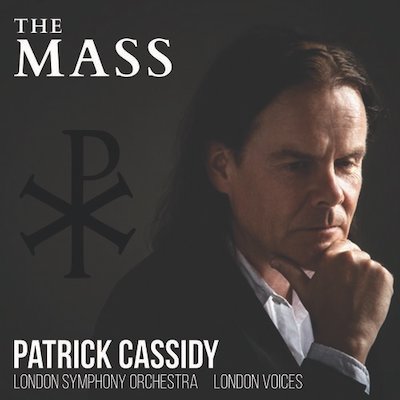 Supertrain Records Release Patrick Cassidy – The Mass
Supertrain Records have released The Mass by celebrated Air-Edel Irish composer Patrick Cassidy, performed by the London Symphony Orchestra and London Voices at Abbey Road Studios.
In this new release, the world premiere recording, Patrick Cassidy now presents his setting of The Mass. This contemplative and peaceful work is the first symphonic setting of the Latin Mass by an Irish composer. The Latin Mass evokes a universality transcending time and place. In the language of classical antiquity, it remains today the cornerstone of our civilisation and culture.
This recording was made thanks to the generous support of Michael Windfeldt and the Windfeldt family who are the commissioners and patrons of this Mass. The London Symphony Orchestra is conducted by Ben Parry who also directs The London Voices and soloists-mezzo soprano Vivica Genaux, tenor Matthew Long, and organist Roderick Elms.