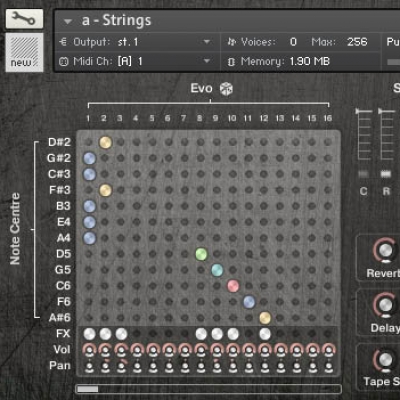 Spitfire Evo Grid 1 Strings
Following the successful release of 'Scary Strings' last December, Christian Henson and Spitfire Audio have been busy developing the prototype and have now launched the exciting new sample library 'Evo Grid 1: Strings'!
An extraordinary collection of long evolving chamber strings orchestrated by Ben Foskett and recorded dry here at Air-Edel Recording Studios by Nick Taylor.
Evo offers "an incalculable number of different configurations" and is a must for composers, who will never run out of options!