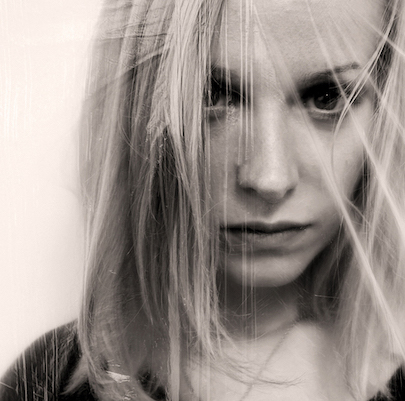 Songwriter Dot Allison Represented by Air-Edel
We are excited to announce that songwriter and vocalist Dot Allison is now represented by Air-Edel.
Dot Allison is an esteemed singer-songwriter who has grown up musically in the indie and dance music scene. She has written and sung with some of the greats including Hal David, Massive Attack, Paul Weller, Scott Walker, The Bad Seeds, Kevin Shields, Pete Doherty, Arab Strap and Death In Vegas.
Dot was born in Edinburgh and played piano throughout her childhood. Whilst a student, she formed Dove with friends and off the back of their debut song 'Fallen', they were snapped up by Soma Records in Glasgow. After later signing with Andrew Weatherall, they were renamed One Dove, and released their critically acclaimed album 'Morning Dove White'. In America their song 'White Love' went to No. 6 in the USA dance charts and the singles 'Fallen', 'White Love' and 'Breakdown' all charted in the UK.
Dot's solo work includes co-writing the notable Death In Vegas' song 'Dirge', which was the break out track on their Mercury Nominated, Brat Award-winning album, 'The Contino Sessions'. She has also written songs with Nicola Roberts from Girls Aloud, Paul Barry at Metrophonic, Brian Higgins & Miranda Cooper at Xenomania and Zero 7 & Sia Furler.
She has sung on several film & TV scores including 'Black Death', 'Triangle', 'The Devil's Double' and 'Henry Mind Of A Tyrant', and was a commissioned to write a song, 'Embers To Flames' for 'Fresh Meat' which formed part of the storyline alongside Graham Coxon's 'Implodium Implodes'. In addition, her songs have been synchronised in film, TV and commercials all over the world, including 'Forgetting Sarah Marshall', 'The 40 Year-Old Virgin', 'Black Dahlia', 'Blair Witch 2', 'The Chase', and campaigns for Ray Ban and Levis.
As a touring singer, Dot completed two world tours with Massive Attack, with 3D describing her as having a 'voice like honey'. Dot also performed on two UK and European tours with The Babyshambles, along with Stephen Street and Graham Coxon as part of Pete Doherty's band. Following this, Pete asked Dot to join him on a solo acoustic tour singing Carl Barat's parts on stage with him.
Dot is known for her experimentation using the voice as an instrument and sees lyrics as the focus of her writing – she has also had her poetry published. Dot continues to write on various projects and is currently working on a new album of her own.