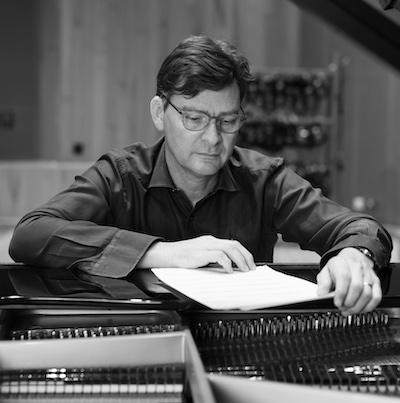 Composer Ben Bartlett Represented By Air-Edel
We are excited to announce that Air-Edel now represents Ben Bartlett, one of the UK's most prolific TV and film composers.
Ben's much-loved music to the highly popular long-running ITV series 'Vera', which stars Brenda Blethyn, has seen audiences reach in excess of 6 million. His scores for Sky One's 'Lucky Man', ITV's 'The Loch' and Sky Atlantic's 'The Tunnel' saw Bartlett explore a huge range of musical approaches from solo violin, chamber voice and live aleatoric string orchestra, through to unique synth programming and solo piano performed by the composer.
His collaborations with director Adrian Shergold led to his work with Ray Winstone on the ITV Drama 'The Trials Of Jimmy Rose', as well as the 3-part epic 'He Kills Coppers', based on the Jake Arnot novel.
Ben received a BAFTA for his score for the 1999 BBC blockbuster 'Walking With Dinosaurs', as well as a nomination for a Primetime Emmy. In addition, he has received many other award recognitions including an Ivor Novello nomination for BBC Scotland's 'Fiona's Story', and several Royal Television Society nominations including for the feature 'The Mark of Cain', directed by Marc Munden. His score for the period drama 'Lucan' inspired the Guardian to write "…Bartlett's music has been the crowning glory of this show…" and received a MASA nomination.
Ben has also written extensively for concert hall and theatre, receiving critical acclaim for his mini-opera 'El Tigre', based on a poem of Pablo Neruda. His piano work 'Caprice' was performed at The Queen Elizabeth Hall, London.
He lectures on composition and is a respected judge on awards panels, including BAFTA and Ivor Novello.