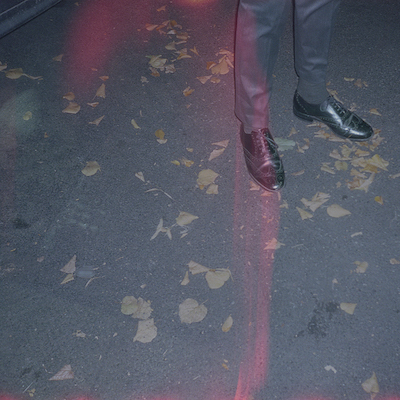 'Smart Shoes' by Rupert Cross Released on Besant Hall Records
Besant Hall Records are pleased to be releasing their second album together with artist Rupert Cross (one half of both Smagghe & Cross and Soft Error). 'Smart Shoes' is released worldwide on 29th October 2019, available to download and stream across all digital platforms, including iTunes, Amazon, and Spotify.
Rupert Cross' first solo album since 2017's Music For Three Plays sees him collaborating with three singers that he's met through past collaborations – C.A.R. (Chloé Raunet) who has appeared on a number of Smagghe & Cross releases, David Wilson (from the Glasgow four piece The Junto Club) whose track Ikiryo was remixed by Smagghe & Cross, and 1403 (Tom Cameron) who worked with Rupert on Sasha's reFracted : Live at The Barbican concert.
"Unlike the output of Smagghe & Cross, which has since 2017 seen two albums ('Ma' on Offen Records and 'Timothy Dalton' on Idle Press) and two EP's ('Talking to Katz' on Ransom Note and 'MMMMMMM' on Huntley's and Palmers), this album has slowly developed over a long period of time. This album was written in response to a loss of a dear friend and as such it was important to me that it was done honestly and truthfully. It is an album fizzing with vibrancy and energy celebrating their life, and it is my hope this is an album they would have enjoyed." – Rupert Cross
The album, showcasing influences from many artists the dedicatee enjoyed, such as Radiohead and LCD Soundsystem, opens with Cosmonaut, a song about denial, and ends with Game Over Man, Game Over where C.A.R. recounts her own story of resolution. In between, Blind Pigs, Ah and A.P. Air Bass, all sung by David Wilson, are all celebrations of the spirited dynamism of its subject. Smart Shoes and The Swimmer, sung by 1403, bring both emotion and beautiful acceptance to the album, the former and title track sung from those shoes you only wear at weddings and funerals. Knifey Spoony is placed as an instrumental breath in the middle. Like the album's final track title, it mischievously engages with playful pop culture references.