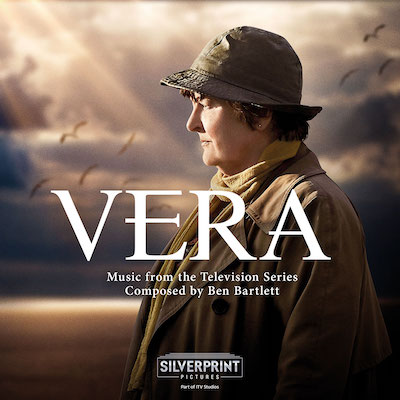 Silva Screen Records Release 'Vera' and 'Lucan' Soundtracks by Ben Bartlett
Silva Screen Records have released Air-Edel composer, Ben Bartlett's, soundtracks for ITV series 'Vera' and 'Lucan' today.
BAFTA and Golden Globe-winning actress Brenda Blethyn stars as the eccentric but brilliant DCI Vera Stanhope. Unconventional and unglamorous, Vera faces the world with her caustic wit, guile and courage and what she lacks in charm she makes up for in wisdom and insight.
"…Bartlett's music has been the crowning glory of this show…" – The Guardian
Based on the life of flamboyant aristocrat, Lord Lucan, and written by award-winning writer, Jeff Pope, 'Lucan' stars Rory Kinnear, Catherine McCormac and Christopher Eccleston. Murder, self-destruction and moral squalor set against the backdrop of jittery aristocracy deliver a compelling drama. Ben Bartlett's music conveys the uneasy mood perfectly.
Both albums are available to stream and download.