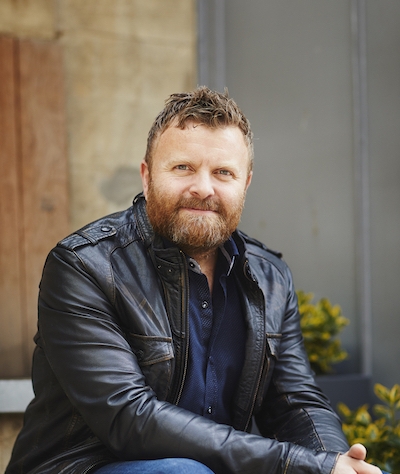 Paul Thomson Represented by Air-Edel
We are excited to announce we now represent award-winning composer Paul Thomson.
Paul has been commissioned to create music for dozens of feature films, including the multiple award winning independent movie 'Love, Sex and Missed Connections' and the Slate Films/BFI production 'Half Of A Yellow Sun'. He also scored the BAFTA winning BBC Drama production 'The Fades' (a co-production with BBC America) for which he won the RTS Award for Best Original Theme Music, the BBC One Drama 'The Interceptor', 'The Marvellous World Of Roald Dahl' for BBC Scotland, 'Ways To Save The Planet – Discovery: Project Earth' – the Impossible Pictures production for Discovery Networks – the most expensive production ever undertaken by Discovery in association with Bank Of America – and the acclaimed RDF documentary 'The Genius Of Charles Darwin'. Other work includes ITV's gameshow featuring Chris Tarrant 'It's Not What You Know' and six series of the popular ITV drama 'Where The Heart Is', along with other shows including 'A&E' (ITV).
His music is in huge demand for many of the top rated shows on TV including 'Britain's Got Talent', 'Keeping Up With The Kardashians', 'Alan Carr's Chatty Man', 'The Apprentice / Celebrity Apprentice' (in which he appeared as the composer for the advertising task several times), 'Snoop Dogg's Father Hood', 'America's Got Talent', 'I'm A Celebrity Get Me Out Of Here', 'X Factor' and many more.
He has composed and produced for Extreme Music, starting with a number of albums worth of content for Hans Zimmer's 'Director's Cuts' collaboration with Extreme and Sony ATV, and now has his own label under the name 'Spitfire Audio' through Extreme.
In the games field Paul has worked extensively with Media Molecule and Sony Computer Entertainment in Europe and the USA as lead composer on the Little Big Planet franchise.
Paul founded the music technology company Spitfire Audio, with Air-Edel composer Christian Henson, which has grown from its beginnings, providing exclusive composing tools to A list film composers, to be the market leader with a global following. For Spitfire, he has collaborated with musicians and sound smiths as diverse as Hans Zimmer, Chad Smith (Red Hot Chili Peppers), Olafur Arnalds, Roger Taylor (Queen), Eric Whitacre, BT and posthumously with the legendary explorer and musician David Fanshawe.
Paul also created bespoke orchestral sounds for James Horner's score to the highest grossing film of all time, 'Avatar', and for Hans Zimmer's score to the Chris Nolan hit feature film 'Dunkirk'.