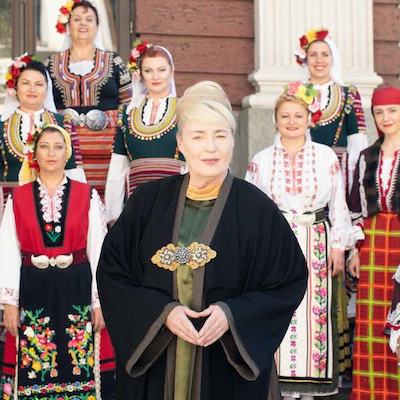 Lisa Gerrard & The Mystery of the Bulgarian Voices, with Support from Sibéal at the Southbank Centre
The Mystery of the Bulgarian Voices and Air-Edel vocalist and composer Lisa Gerrard are performing at the Queen Elizabeth Hall at the Southbank Centre on the 7th June. The concert marks their first recording of new material in 20 years.
The group collaborates with Lisa Gerrard, one half of Dead Can Dance, whose own ethereal style is strongly influenced by the choir's technique.
The album, BooCheeMish, fuses traditional vocals, strings and percussion with contemporary arrangements and features world-champion Bulgarian beatboxer SkilleR (Alexander Deyanov).
Support comes from Irish sean-nós singer Sibéal.