Air-Edel composer Andrea Boccadoro scored short film 'Everything You Didn't Say', directed by Charlie Reader.
The short takes an unsettling, darkly comic look at the uncomfortable truths behind a comfortable relationship. Directors Library chatted with the production team about their approach to the short.
On Directing and Co-writing, Charlie says: "The intention of the film is to ask the audience, "What are you afraid to tell your partner?" and conversely, "What would you be afraid to hear?" The starting point was to literally ask real people just that. We collected real-world admissions of people's private thoughts, desires and insecurities which formed the foundations of our script. Of course, we brought in personal experience too, but there was something quite special about having this voice-of-many, collaborative launchpad – it felt right and hopefully helps the film ring true with many different people. From here, Pete and I began writing the screenplay, working out the best way to mould these confessions and ideas into a singular story that felt true to our characters and their backgrounds, but that was encompassing the stories of all of those we asked. It was interesting to see how the nature of the dialogue naturally lead the tone of the film from a drama into the world of dark-comedy – something we embraced gladly."
Andrea recorded and mixed the score in Air-Edel Studio 1 with Nick Taylor: "Working with Charlie on 'Everything You Didn't Say' was challenging and exciting. When I saw the film for the first time, it felt very solid and complete without music, yet the editing style and the prominence of the subtext in the script (what the characters 'didn't say') called for a score: something that would be able to accompany the rhythm of the film, whilst defining the difference between text and subtext. A lot of the shots are closeups with strong performances and dialogue, giving a sense of intimacy and 'melody' which is carefully positioned in-between drama and comedy. I imagined that the characters' lines were almost like the lyrics of a song, and I wrote the instrumental accompaniment building around the actors' voices and the tension/release effect given by the progression of the monologues.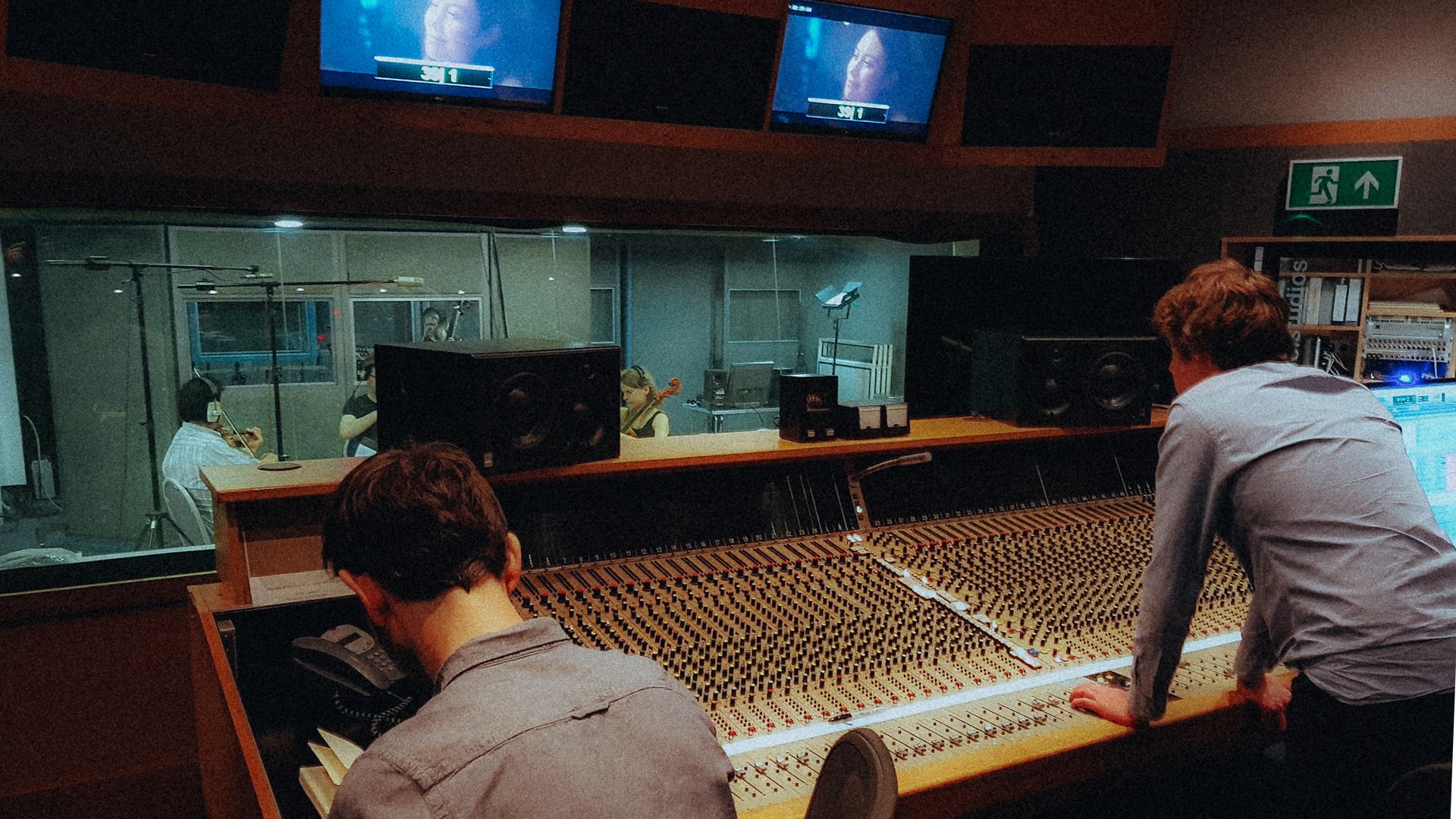 There is definitely a Spanish influence both in the instrumentation and the harmonies I used, but I was also interested in creating a bridge between the sounds in the score and the sound design, which elevated details on the screen to a psychological level (glass, cutlery, facial movements often contribute to convey the repressed frustration of the characters). For this reason, I looked for a sharp and glassy sound for some of the strings arrangements, and recording these with live musicians at Air-Edel Studios was essential to our approach. Charlie was very aware of the role of music in the film, and we worked closely throughout the scoring process, in order to find the right tone and rhythm for each of the scenes."