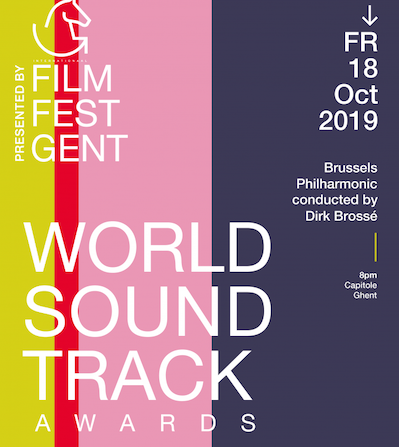 Dirk Brossé to Conduct 19th World Soundtrack Awards Concert
Air-Edel's Dirk Brossé will conduct the Brussels Philharmonic in the World Soundtrack Awards Concert.
Film Fest Gent will host a full concert dedicated to Marco Beltrami's film work. Besides Beltrami, the 19th World Soundtrack Academy honours Krzysztof Penderecki with the Lifetime Achievement Award and pays tribute to Belgian composer Frédéric Devreese. The orchestra will perform original scores composed by Marco Beltrami, as well as selected pieces by Krzysztof Penderecki and Frédéric Devreese, accompanied by film clips on the big screen.
Dirk Brossé, born in Ghent, Belgium, has worked all over the world as a conductor and composer. He is currently Music Director of the Chamber Orchestra of Philadelphia and of Ghent Film Festival and professor of composition and conducting at the School of Arts / Royal Conservatory of Music in Ghent. John Williams chose him as Principal Conductor of the 'Star Wars in Concert World Tour'.