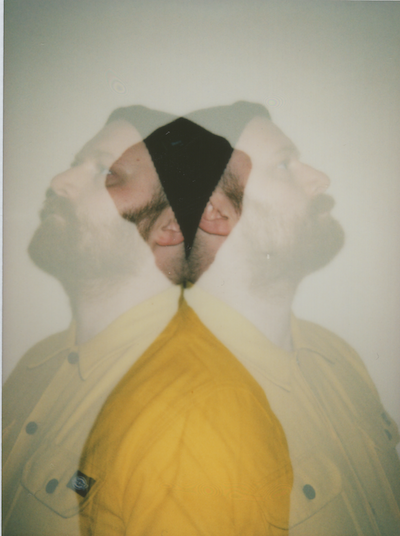 Composer and Music Editor Daniel Elms Represented by Air-Edel
We are excited to announce that Air-Edel now represents composer and music editor Daniel Elms.
Electroacoustic urban pictures. Created from bold, geometric patterns, and intricate orchestral textures fused to post-industrial soundscapes. Daniel Elms' distinctive music elicits total immersion into its intimate, emotive and abstracted commentaries.
His debut album "Islandia" transcends traditional genre distinctions. The album, described by broadcaster Elizabeth Alker as "incandescent", "enchanting" and "intoxicatingly comforting", has received critical praise from contemporary music audiences.
A prolific collaborator, Elms has created musical scores for a variety of feature films and dramatic works including: the BAFTA-nominated "Ralph", the Academy-Award nominated "Library of Burned Books", "Plaques and Tangles" at Royal Court Theatre, and he composed additional music for Ridley Scott's "Taboo", which was Emmy-nominated for best score. Elms also works on video game soundtracks, commencing in 2017 with "NeuroSlicers" by Dream Harvest Games.
As well as composition, Elms also works as a music editor and session producer, recently lending his talents to HBO's "My Brilliant Friend", the Academy-Award nominated "Never Look Away", J.J. Abrams' "11.22.63", and the captivating "Promise at Dawn".
Elms' concert music has been performed at venues such as the Royal Festival Hall, King's Place, the White Hotel, and the Stoller Hall. Performers of Elms' music include BBC Concert Orchestra, Richard Harwood, Peter Gregson, Joby Burgess, Manchester Collective, the Jubilee Quartet; members of the London Symphony Orchestra, Academy of St Martin in the Fields, and Welsh National Opera.
A scholarship graduate of the Royal College of Music, Elms studied composition under Kenneth Hesketh and Joseph Horowitz, and his study was generously supported by the AHRC and Countess of Munster Musical Trust. Elms is the recipient of the Emerging Excellence Award 2013 by the Musicians' Benevolent Fund, recipient of PRS Foundation's Composer's Fund 2018, and is an associate member of LSO Soundhub. Elms' music is published by Music Sales Group and his debut album "Islandia" is available through New Amsterdam Records.