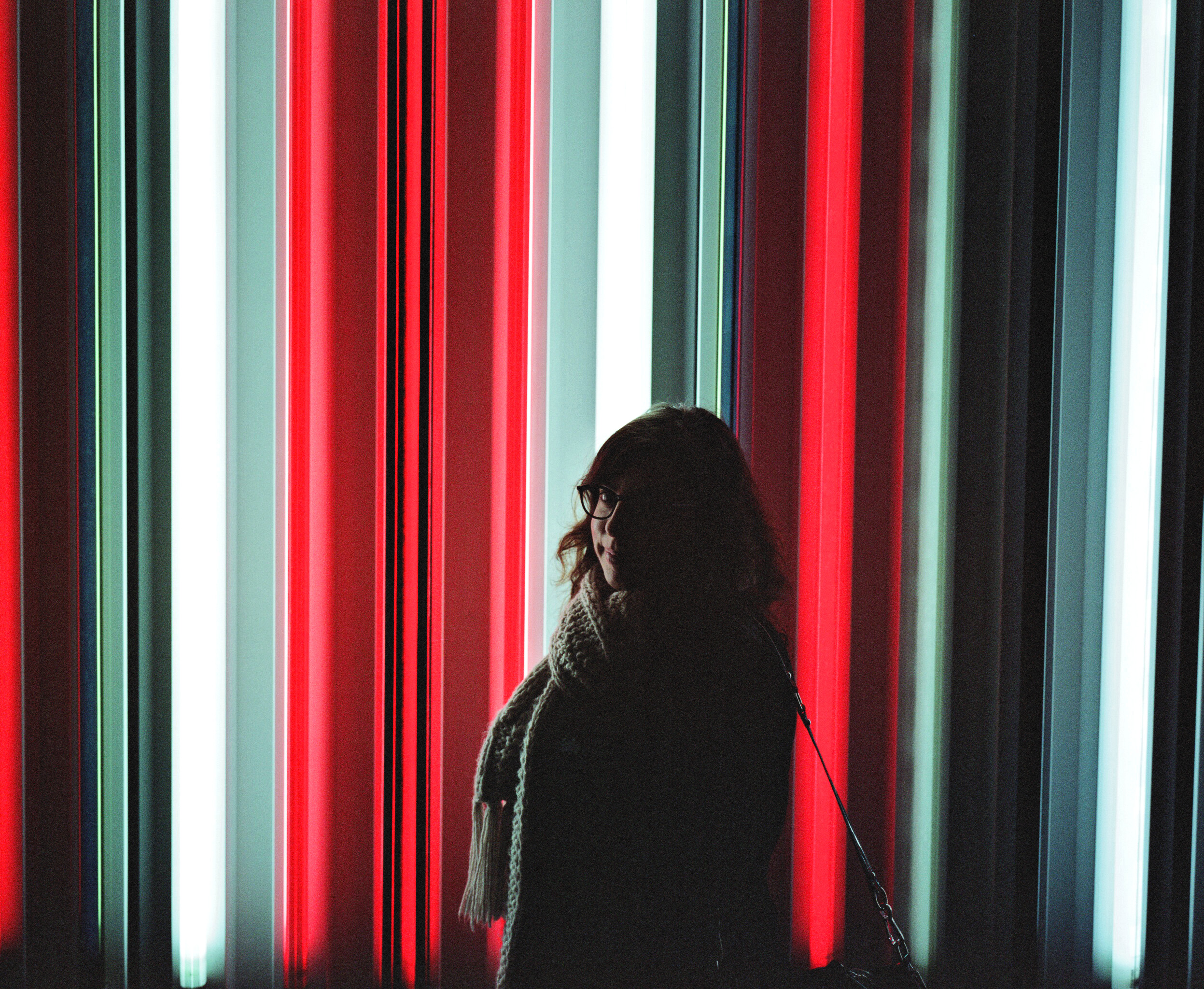 Catching up with Music Supervisor Laura Katz
It's been an amazing year for our ever-busy music supervisor Laura Katz, marked most recently by the UK release of Anthony Maras directed feature 'Hotel Mumbai', and the Tribeca Film Festival premiere of 'The Kill Team', written and directed by double Academy Awards®-nominated Dan Krauss. We caught up with her to learn more about what sparked her interest to pursue a career in music supervision and her work on other feature films and television series with the SUPE TROOP team.
Hi Laura, great to chat with you! I read an amazing story that when you were a child visiting your paediatrician (unbeknownst to you that it was her at the time), Ella Fitzgerald saw you looking sad in the hospital elevator, and proceeded to scat the song, "Do You Know the Muffin Man?" to try to cheer you up. Do you think it was this particular moment that ignited your interest in music, and what do you enjoy most about being a music supervisor?
I always loved music and I didn't know who Ella Fitzgerald was at that point, but it was definitely a truly amazing experience. She had such charisma even in the hospital elevator. I wouldn't say it was that moment that ignited my interest in music, but it did get me interested in jazz probably earlier than I would have been otherwise. As I am sure all supervisors would say, the best part is the creative, because we love music! The zenith for me is definitely seeing the movie in a theatre with my friends, hearing the music out of the speakers – hopefully combining to mean so much more than each on its own.
Absolutely. Who would you say were the main musical artists you listened to during your formative years, and what tastes have you developed more recently on the job?
I inherited a love for The Beatles and The Beach Boys from my father, and just a few years ago, The Beach Boys resumed being my favorite band. I went through a lot of different genre obsessions over the years, but at this point I really do love most genres. Something I have become much more versed in through the job is music from 1923 or before (that's because compositions from then are in the public domain in the U.S.A.), and there are quite a few gems from back then! The artist I've listened to the most since discovering them on the job is Ted Lucas – we used "Baby Where You Are" in 'Tallulah'.
That's really cool. It's been a busy time, and in the last year alone, you have supervised a vast array of projects Dan Krauss's feature film 'The Kill Team', 'After the Wedding', starring Michelle Williams and 'Hotel Mumbai' directed by Anthony Maras. What are the most vivifying and demanding aspects of balancing the musical needs of many projects at once?
I think it's the dream to be able to work on only one project at a time. For better or worse, however, music supervisors generally don't get paid enough to let that happen! Of course, it can be challenging if there's a lot to juggle at any one point, but it's usually pretty fun to work on a variety of projects as that allows me to be deep into multiple styles of music and keeps me on my toes! Plus, one never knows when research from one project will be helpful on another.
Yes, definitely. We were excited by the recent UK release of 'Hotel Mumbai', which tells the true story of the Taj Hotel terrorist attack in Mumbai as hotel staff risked their lives to keep everyone safe as people make unthinkable sacrifices to protect themselves and their families. Can you identify a musical moment that captured the essence of the film?
Volker Bertelmann's (Hauschka) score was the heart of the sound of that movie. The source music was mostly diegetic and lived within the world of the characters, so I don't think any of it captures the essence of the film, per se. However, I am happy to tell the story of Super Besse's "Holod" ending up in the film! I went to Tampere, Finland for their Music & Media Conference in 2015. One night I went to the Belarusian showcase at Doris, a literally underground club, and saw a couple bands I thoroughly enjoyed but assumed I'd never be able to use in my work. The one I most gravitated towards was Super Besse, coldwave/post-punk in a language I couldn't understand. There's a scene in 'Hotel Mumbai' that was temped with a very famous one hit wonder from the 1980s and we were having trouble finding something that worked there. I had a meeting with Anthony Maras, the director, and it just occurred to me that Super Besse had a sound that could work there – I asked Anthony pretty randomly "Does the song have to be in English?" He said no, I went back to the office and emailed him the song, and he approved it. It might be the quickest a director has ever approved a song in my career thus far! Four years after I saw them at that conference, the song appeared in a movie that was released worldwide and I couldn't be happier!
That's amazing! Moving onto your other recent projects – huge congratulations on the 2019 Golden Globe, 'Best Original Song, Motion Picture' nomination for "Requiem for a Private War" by Annie Lennox from 'A Private War'. What do you feel is the benefit of working with directors and producers to create opportunities for original songs in films, as oppose to using existing tracks?
If the song is a famous existing track, it can sometimes help bring the audience in, as the song will already be familiar to them. On the other hand, an original song is so much more special! I love when there is an opportunity to create something unique to the project. In this particular case, Annie Lennox has a personal connection to the subject of our film and Marie Colvin herself, so it was extra meaningful, and I think viewers can sense that. Sometimes the project calls out for a specific artist and sometimes I get to brainstorm about bands or singers. I music supervised a film called Army of One where we got an original end title song by Luke Top and Lewis Pesacov of the band Fool's Gold. I had loved that band for a while and it was so much fun working with them to get that song perfectly tailored to our film. Besides the creative benefits of having original music, it's always cool, and usually very useful, to have music that would be exclusive to the soundtrack album, too.
Could you tell us a bit more your upcoming projects and what else is in the pipeline for the SUPE TROOP team?
We just finished up 'Big Time Adolescence', which is such a fun movie. I have worked on a ton of really heavy movies over the last few years, including a bunch of war movies, so it was so nice to be working on this comedic coming-of-age story. It has a lot of source and we got to dip into a lot of very popular music. I think it will be coming out later this year. I recently started working on 'Stowaway', starring Anna Kendrick, and I don't think I should talk about the music just yet, but I can say it's focused on a genre I don't often to get to use and I'm really enjoying it! Plus, we're in the thick of 'The Burnt Orange Heresy', based on the novel by Charles Willeford. It stars Claes Bang, Elizabeth Debicki, and Donald Sutherland, plus it has a great supporting role played by Mick Jagger!
Thanks so much for talking with us Laura.