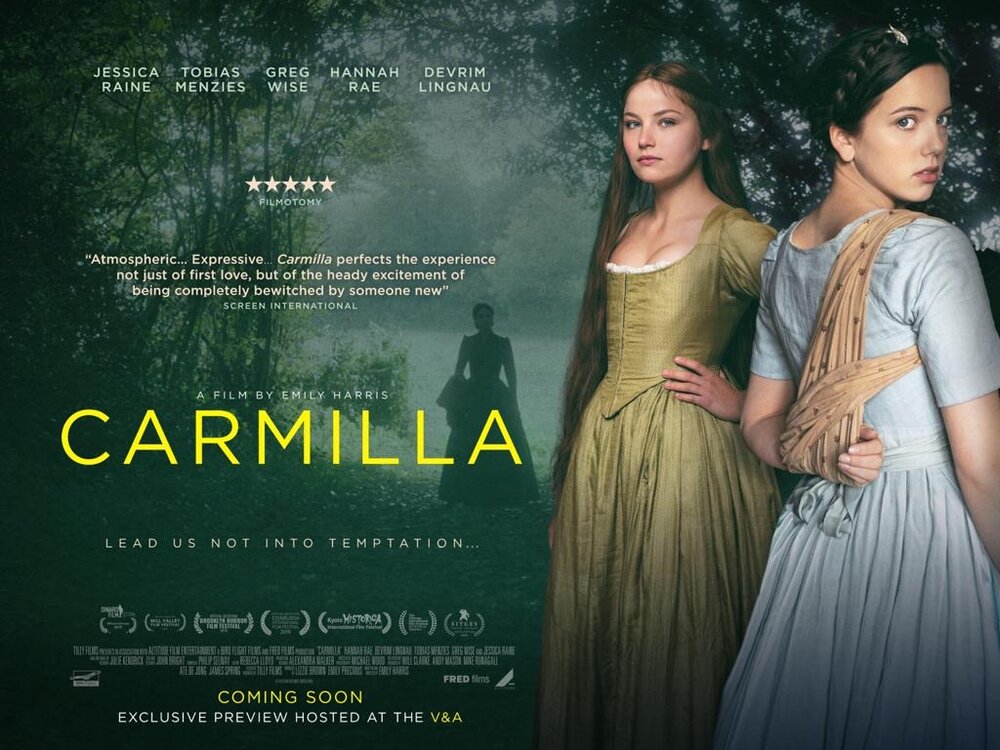 'Carmilla' Released in UK Cinemas
Emily Harris' debut feature film, 'Carmilla', with original music by Air-Edel composer Philip Selway is released in UK cinemas today, 16th October 2020.
"Miss Fontaine is governess to 15-year-old Lara who lives in total isolation in her family home. Struggling to find an outlet for her burgeoning sexuality, Lara is enchanted by the mysterious Carmilla and the pair strike up a passionate relationship."
'Carmilla' will be available on-demand from 19th October.