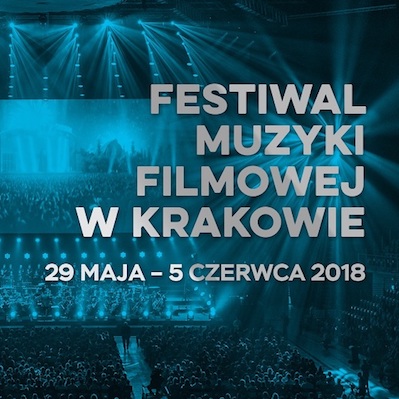 Antoni Komasa-Lazarkiewicz at the Krakow Film Music Festival
Tonight's 'Scoring4Polish Directors' concert at the Krakow Film Music Festival will feature music by Air-Edel's Antoni Komasa-Lazarkiewicz.
Antoni's 'Spoor Suite' was created using the score from the recent feature, directed by the concert's honoured guest, and director of the film Agnieszka Holland. Other highlights of the evening include performances of 'House of Cards Fantasy' by Jeff Beal, 'Secret Garden Main Title' by Zbigniew Preisner and Clint Mansell's 'Loving Vincent Suite'. The concert will be performed by the Cracow Singers and the best Polish chamber orchestra AUKSO, which will be conducted by Marek Moś.
Earlier today Antoni was on Agnieszka's panel 'meeting with the artists' to discuss the music in her films.