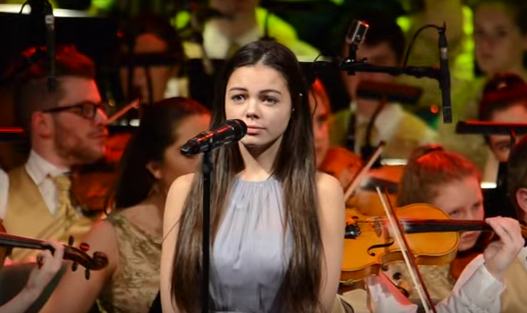 Two works by Patrick Cassidy performed at the Irish Peace Proms
A Happy New Year to all from the team here at Air-Edel!
"A stroke of genius to kick off 1916 celebrations". Our composer Patrick Cassidy began 2016 at the Peace Proms in Ireland where two of his works were performed.
The Irish Independent​ reported the audiences' "sheer delight" when Patrick Cassidy's arrangement of "Mise Eire" was performed by singer Sibeal Ni Chasaide. Critic Nicola Anderson hailed it as a "haunting and moving rendition" and "the most beautiful musical moment of all".
Air-Edel administer the publishing and master recording of "Mise Eire", which was written by Patrick for the documentary '1916: The Irish Rebellions'.
The Irish government are also using the track in their commercial for the centenary anniversary of the 1916 rebellions – watch it here.