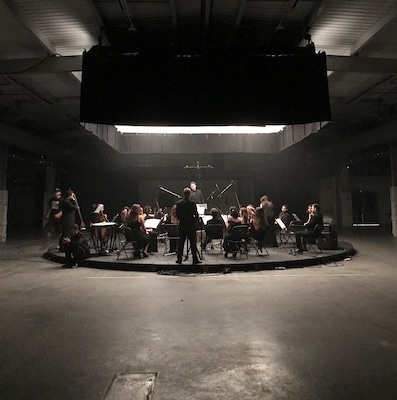 Patrick Jonsson Composes for Yamaha's 'Feel True Sound'
Air-Edel composer Patrick Jonsson wrote the original score for Yamaha's soundbar campaign 'Feel True Sound', produced by Ore Okenado at Knucklehead and directed by Thibaut Grevet.
It was such a pleasure to write music for this project – it was unusual and interesting in so many ways. First of all it's rare that music is the first part of the process, unless it's using a pre-existing piece of music. So to have a chance to watch the project grow from idea to concept art, to discussing with the film team, and finally crafting something from very early on in the process was a really exciting challenge. I always try to find the heart of the story I'm trying to tell wherever I can – so after familiarising myself with what everyone in the team was looking for I stepped away from any screens, sat down at my piano, and just tried to capture how it all made me feel. A big challenge was trying to encapsulate any sort of arc in such a short space of time. I spent a lot of time playing around with structure and pacing until I felt it was telling a story despite being such a short piece. All of this then evolved into the orchestral piece that you hear in the final versions of the ad.
Knowing that it was to be performed live by a group of session musicians was really liberating in terms of giving it scale and an interesting instrumentation, but also presented its own challenges. I didn't know beforehand what the space would look or sound like and what sort of schedule we'd have dedicated for recording, as filming schedules are of course very tight and take priority. So we had to be very prepared, work fast, while of course not compromising on quality. On top of that it was lucky that the space itself had a very distinctive and interesting reverb which added a beautiful decay and richness to the sound so I had to add very little reverb at all in post. It was a wonderful experience to be part of and I learned a lot. Plus working with live musicians is always such a pleasure, and seeing it come to life on screen was great. Big shoutout to the wonderful musicians for their patience and beautiful playing. – Patrick Jonsson.