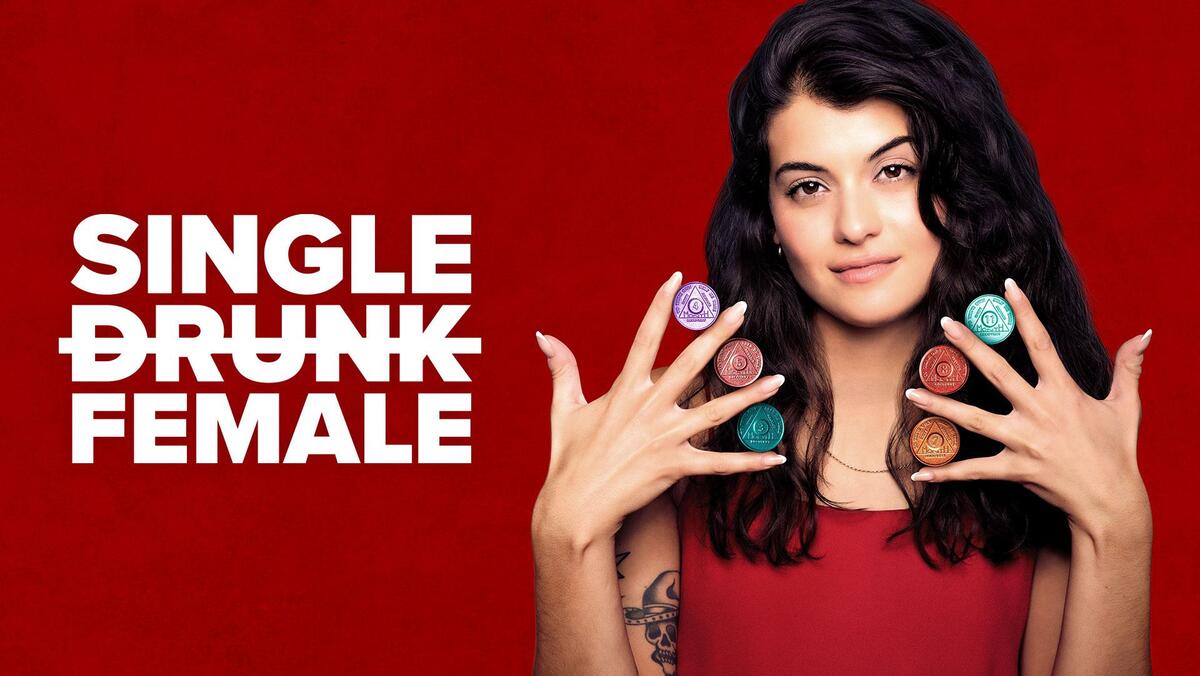 Keir Schmidt Talks 'Single Drunk Female'
Following the release of Freeform's new comedy 'Single Drunk Female', we spoke to Keir Schmidt about composing for the show.
Happy New Year, Keir. Any New Year's resolutions for 2022?
Happy New Year! Professionally, my resolution is to just stay busy working! Whether its scoring, producing, mixing, etc., I want this to be a big year for me. Personally, I've recently joined a boxing gym, so getting back into some sort of shape is a big one, as cliche as that is!
'Single Drunk Female' is about a 20-something alcoholic's journey as she moves back home with her mother and tries to become sober. What drew you to the story initially?
Above all else, Simone Finch, the creator, is just a phenomenal writer with such a unique voice, so its always a joy to work on something well written! Along with that, this show is about the craziness of life once you choose to get sober, and not about the craziness that happens while you're drinking.
I felt a very strong connection to that because I, myself, am 4 1/2 years sober at this point. From personal experience, I can tell you that life has gotten exponentially more bonkers since I quit drinking. Whether its the highest of highs, or the lowest of lows, the clarity has meant that I've felt all of my feelings for the first time in a long time.
This show explores how having that sobriety can give you the tools to get through just about anything, with hopefully minimal damage.
It's a really funny show and at the same time it explores some really difficult mental health topics. How did the tone of the show influence your compositions?
One of the very first conversations I had with my co-composer Ryan Lott (Son Lux), was about how we wanted to completely stay away from making the music 'comedic'. The humor is all on the page, and in the performances, so the music itself, didn't need to be funny.
But, on the other hand, we also didn't want the music to take itself too seriously, so it was really about finding that balance, because yes, its a very serious topic, but so often, humor is the only way to get through it.
What about your instrumentation choices? How did you decide on the sounds you were going to use?
Before we even started writing, I knew that the drums and percussion were going to play a huge part. Ryan is an incredible drum programmer, and has such a unique sense of rhythm, and having that Son Lux vibe to the music would add so much to the show. He actually had his bandmates Ian Chang and Rafiq Bhatia, record some very cool drum and bass tracks for us to use as jumping off points.
As for the synths, bass, guitar, etc., the idea was to have sounds that were all just a little off-kilter and a bit gritty. Even though she's sober, everything is still just a bit off. So, before we started on the pilot, we both wrote a bunch of demo tracks to find our sounds, which ended up being a lot of chorus-y analogue synth sounds, some 808's, heavily effected bass and guitar, and a lot of odd percussion.
And big shout out to the Goodhertz Vulf Compressor, and XLN's RC-20! Those two plugins were instrumental (pun intended) to the sound of this show!
And can you tell us more about your process? How did you work with the team across the series?
Because everything had to move so quickly, rather than waiting on notes, and doing revisions, then waiting on more notes, the showrunners asked for three versions of every cue. This ended up being a fantastic exercise in figuring out how to get the same emotion or feeling, but in three entirely different ways. But, since that called for so much music, Ryan would focus a lot on making really cool beats and rhythms, then I would take those, and flesh things out with other instruments and set them to the picture.
It was a great workflow because I was getting a steady stream of material to work with, and keeping everything consolidated on my system, rather than a constant back and forth of stems and sessions. I also work in Pro Tools, so it made it so much easier to be able to just send sessions to our Music Editor.
And speaking of our Music Editor, I could NOT have done this without our Music Editor Scott Francisco. His experience and skill made everything go off without a hitch. I knew I could call him for anything, whether it was a technical question, tips on what would work best for a scene, and more times than I'm proud to admit, calming me down when deadlines started to pile up!
You worked as Associate Music Producer for Joseph Gordon-Levitt's company Hitrecord for over seven years. What experience and skills do you draw from most from that time when composing to picture?
I actually met Nathan Johnson through Hitrecord, and I ended up assisting him on a number of things. He then introduced me to other composers like Joe Trapanese, Ryan Lott, Jud Crane and Jeff Sudakin, who I've also done a lot of assistant work for. So I would say that a lot of what I've learned specifically about scoring to picture was from working with them.
BUT, a huge skill I've drawn from working for Joe and Hitrecord, is an understanding of every single step of filmmaking from pre-production, to being on set, to post production. Because Hitrecord was such a small team for so many years, we were all involved in most aspects of production. So I would be in pitch meetings, then go to set any time something musical was happening, then sit with editors and give input to cutting picture. Having that insight into why certain creative decisions were made, or why something was lit and edited a certain way, has made it much easier to look at the picture, and better understand what a filmmakers intentions were. I really feel that every composer should spend some time on a set, or in an editing room, just to see how the sausage is made.
In a musical sense, again, because we were such a small team, I've had to arrange, write, produce, mix, and wear just about every hat imaginable, for just about every genre and style imaginable. So I've become comfortable jumping into pretty much any musical situation, be it Sludge Metal one day, Grime another day, and Musical Theater the next. Its something new every day, and I love it!