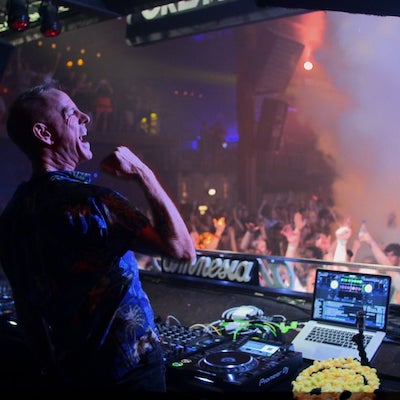 'Ibiza: The Silent Movie' Directed by Julien Temple Receives Premiere
Emily Appleton Holley and Ciara Elwis were the music supervisors on Julien Temple's latest feature 'Ibiza: The Silent Movie', which premieres across selected UK cinemas on Wednesday 26th, with a special screening at this year's Glastonbury Festival.
A non-stop musical time traveling trip through the history of dance music's most influential, charismatic and spiritual island in the Mediterranean. Coined as 'the loudest silent movie' ever, the film is a totally immersive audiovisual experience and drills into the soul of this extraordinary, magical Island, releasing the story of 3000 years of Ibizan history accompanied by a continuous soundtrack curated by Fatboy Slim, music director on the project.
"Connecting the past through music of the past and archive, the collision of things that are not necessarily meant to be together is a very fresh way of entering the past of a place and explaining its relevance to the present." – Julien Temple