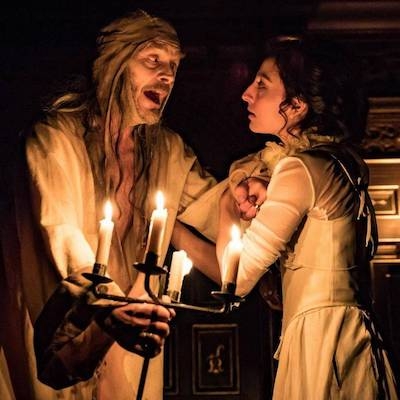 Great Reviews for 'Alls Well That Ends Well' Scored by Theo Vidgen
There have been great reviews of the Sam Wanamaker Playhouse production of 'Alls Well That Ends Well' scored by Air-Edel's Theo Vidgen.
"Helena has lost and buried her father. Now an orphan – and an outsider – she pines for the love of Bertram, the son of her adopted family. He too is reeling from the death of his father. Will grief unite or divide them?
When Bertram leaves to become the King's ward, Helena risks her life to win his love, but only succeeds in driving him away. What follows is the story of one woman on a mission: a new kind of heroine who is prepared to stop at nothing to get what she wants. Set in a decaying world where kings are dying and wars are brewing, this is a knotty tale of young rebellion and boundless determination."
"You look at All's Well with new eyes.  A striking piece of work." – ★★★★ The Independent
"it is undoubtedly a success, turning a morally murky play into a celebration of female strength and tenacity – and giving us a bloody good time while doing it." – ★★★★ TimeOut
"Theo Vidgen's score provides an aptly jumpy backdrop for what Hannah Ringham's droll, gurn-free Clown calls 'these irregular times' as she knowingly eyeballs us. The real world spills onto the stage, as Helena dresses in a corset as if for battle. Blisteringly Good" – ★★★★ The Stage
The show is running until the 3rd March.