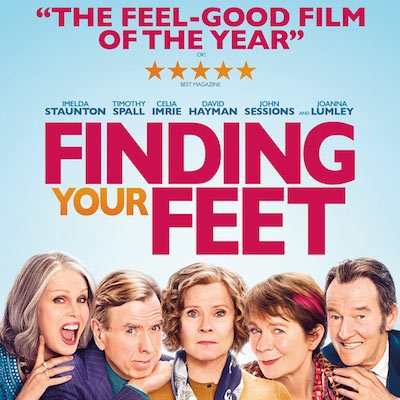 'Finding Your Feet' Released in UK Cinemas
'Finding Your Feet' is released in UK cinemas today.
Air-Edel's Michael J McEvoy composed the original score for the feature which was directed by Richard Loncraine. Nick Taylor recorded the score in TOM-TOM Studios, Budapest, before returning to Air-Edel Studio 1 to mix and master.
'Finding Your Feet' features an all-star cast including Imelda Staunton, Timothy Spall, Celia Imrie and Joanna Lumley and tells the story of a middle-class snob on the eve of retirement who takes refuge with her bohemian sister after she discovers her husband is having an affair with her best friend.