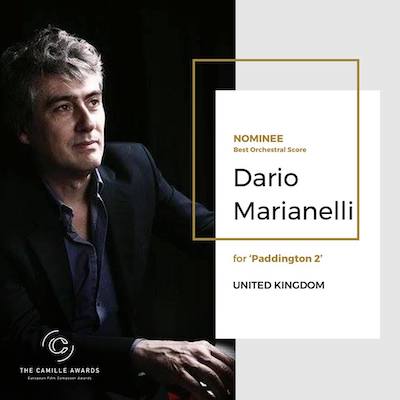 Dario Marianelli Wins Camille Award
We excited to announce that Air-Edel's Dario Marianelli has been honoured with a Camille Award for 'Best Orchestral Score' for Paul King directed hit feature 'Paddington 2′.
The ceremony took place over the weekend in Pula, Croatia, as part of the International Sound & Film Music Festival, and is organised jointly by the festival's organisers and the European Composer and Songwriter Alliance (ESCA). Air-Edel's Chantelle Woodnutt collected the award on Dario's behalf.