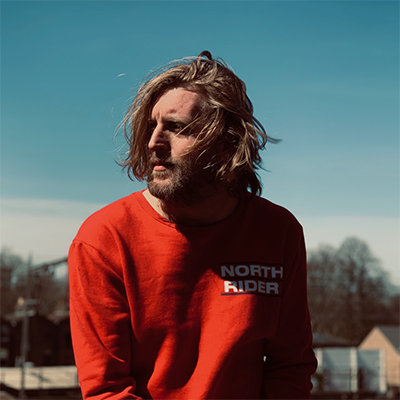 Composer, Songwriter, and Musician Andy Burrows Represented by Air-Edel
We are excited to announce we now represent Andy Burrows.
Widely known as the drummer from Razorlight from 2004 to 2009 and We Are Scientists from 2009 to 2014, Andy Burrows is a composer, songwriter, and musician whose screen credits range across feature films, television series and children's animation.
In addition to his work with Razorlight and We Are Scientists, Andy released his first solo album 'The Colour of My Dreams' in 2008. He released his first album entitled 'Sun Comes Up Again' under solo project I Am Arrows in 2010. His third solo album, 'Company', was released in 2012.
Andy was the co-composer with Ilan Eshkeri for the Lupus Films animation 'The Snowman and The Snowdog', which premiered on Christmas Eve in 2012. The film earned the duo a nomination for 'Best Original Television Music' BAFTA Craft Award in April 2013.
In 2016, Andy worked with Ricky Gervais to co-write and co-produce the original soundtrack for hit comedy 'David Brent: Life on the Road', produced by BBC Films for Entertainment One. Andy also features in the film as the drummer in Brent's band, Forgone Conclusion.
Andy continued his collaboration with Ricky Gervais in 2018 through to 2020, composing the original score for Netflix series one and two of 'After Life'.
Andy played the drums on the soundtrack for Warner Bros. feature film 'Arthur', produced by Mark Ronson, as well as Ilan Eshkeri's soundtrack for Universal Pictures 'Johnny English Reborn'. Andy's song 'Nice Try' from his I Am Arrows album features in the film 'Friends with Benefits', which stars Justin Timberlake and Mila Kunis.
Andy collaborated with Ivor Novello-winner and Columbia recording artist Tom Odell to co-write 'Sirens' from Tom's debut album, 'Constellations'. They continued their work together on 'Here I Am' from the 'Wrong Crowd' LP, and 'Jubilee Road' from album 'Jubilee Road', with Andy also playing the drums and providing backing vocals on the 'Wrong Crowd' and 'Jubilee Road' albums.