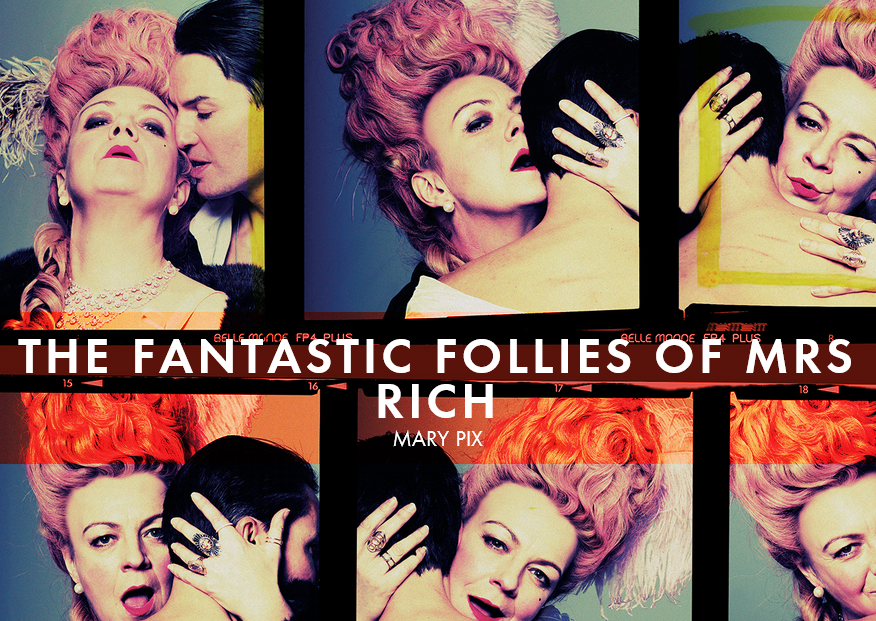 An Interview with 'The Fantastic Follies of Mrs Rich' Composer & Songwriter Grant Olding
Following the rave reviews of the Royal Shakespeare Company's production of 'The Fantastic Follies of Mrs Rich' we chatted with Air-Edel's Grant Olding, composer and songwriter for the show.
This is your fifth production at the RSC (with your fourth different director) – could you tell us a little bit more about how this show is different to the previous productions with the company?
 All of the shows I've done at the RSC have had lots of music and songs in them and this one is no exception.  But this is the first play for the RSC where I've written what I'd describe as "book songs" in a traditional musical theatre form.  The Hypocrite had songs which represented a group of people not particularly heard from in the course of the play so there was an authorial responsibility to dig down into the issues that those people were facing and voice them; but all the songs were sung by a character who's only job was to do that. He was a punk/folk troubadour who came on and sung these angry anthems.  With Mrs Rich I've written songs for the lead character to sing, and so lyrically they have to match with her character in the rest of the play and not feel jarring or unnatural.
What did you enjoy most about working on the project?
I love writing songs and I've never written for a sax quartet and harpsichord before so that was fun.  But what I like most about working at the RSC is how much they value live music and so to have the opportunity to work with fantastic musicians day in and day out on the show was a real joy. It also makes my job a lot easier – I can re-write and change cues really quickly and the music is alive to what's happening on stage.
The production utilises an all-female saxophone quartet, what was it about the show that lead you to choose this?
When I first read the script the idea of a saxophone quartet immediately came to me and I pitched it to the director Jo in our first meeting.  The idea was that they would play as a string quartet but that occasionally they would break out and forget to behave.  She loved the idea and also wanted a harpsichord on stage so that became our line up – plus a percussionist playing many instruments. The idea for for them to be female saxophonists came from the fact that it's a very female-centric play, with a strong female lead and supporting characters and it was written by a brilliant female playwright Mary Pix in about 1700.  It just made sense.
The show has received many brilliant reviews including plenty of mentions about your "clever and witty"songs (Whatsonstage.com) "boasting plenty of sax appeal" (Daily Telegraph) – where did the decision come from to add songs to what is a historical play?
That was the director's idea.  She felt that the central character of Mrs Rich needed more opportunities to connect to an audience, so we devised these cabaret type songs where she takes us into her confidence and drops her mask for a moment.  The audience seem to relish them.
How do you approach working with the cast on new songs and music, are you involved from the beginning of the rehearsals, or does your part come later in the process?
I like to be there the first time they're taught by our brilliant musical director Tarek Merchant, so I can answer any questions from the actors about lyrics or notes and then I keep checking in as the rehearsals progress and try and offer any insight I can!
Finally… did you get to play with Lossie and Theo the dogs during rehearsals?
 I took lots of photos of them during technical rehearsals, they are just adorable, but the only time I really saw them was when they were onstage so I did my best not to distract them too much from their very serious performances. They are ultimate professionals.
Thanks so much Grant! The show is running for one more month. *If you would like to quote any of these interviews please get in touch with alice.atkinson@air-edel.co.uk*