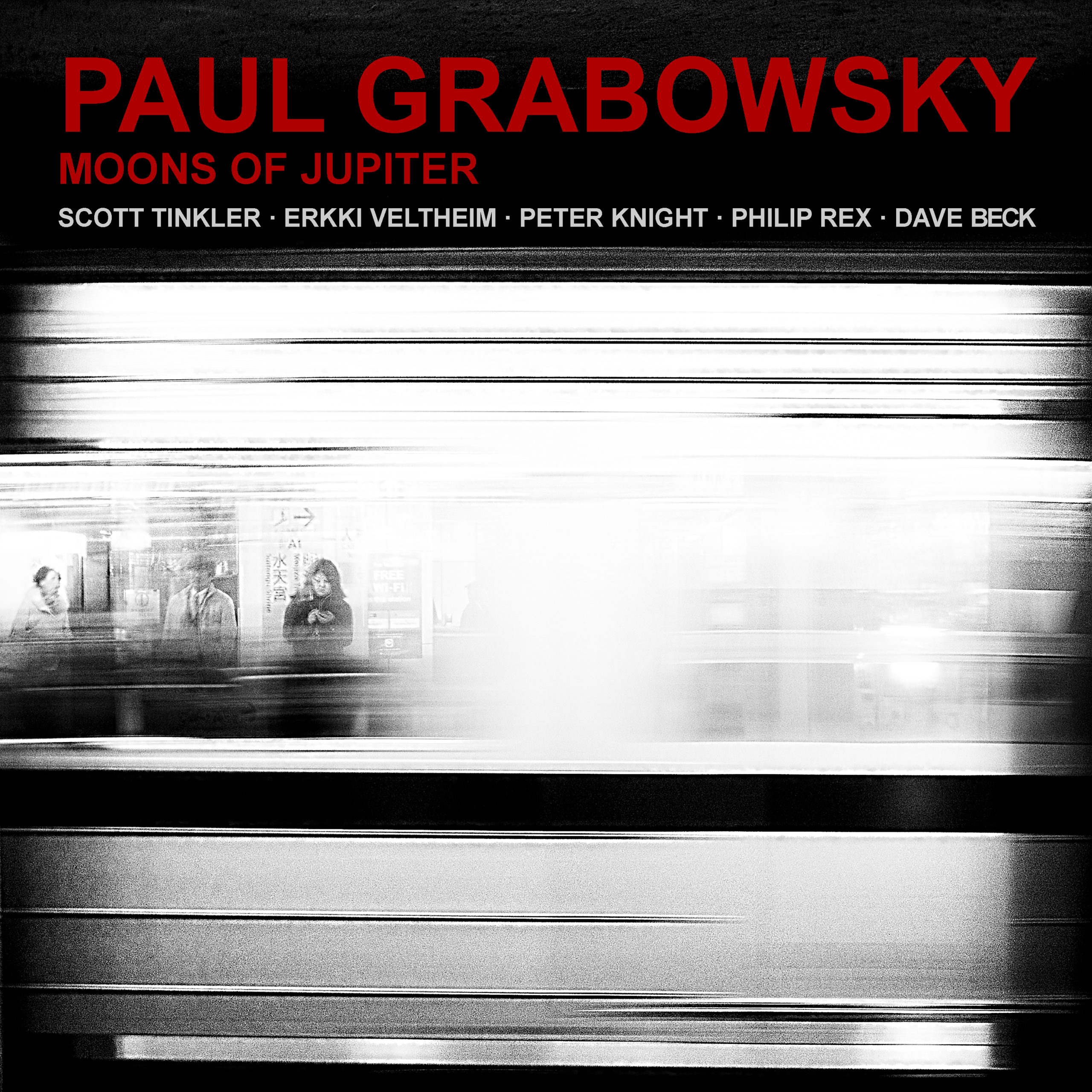 An Interview with composer Paul Grabowsky on his latest album 'Moons of Jupiter'
Besant Hall Records, a commercial sub-label of Air-Edel Records, released 'Moons of Jupiter' on the 23rd April. The experimental jazz album was written by Air-Edel composer and pianist Paul Grabowsky. We chatted with Paul about the album and his influences.
How did you meet each of your collaborators on this album?
I've been playing and recording with the musicians on Moons of Jupiter for many years. Both Scott Tinkler and Philip Rex were founding members of the Australian Art Orchestra, so those relationships go back to the early 90's. I've known Erkki Veltheim and Dave Beck almost as long; Peter Knight, who succeeded me as director of the AAO, is a more recent collaborator.
Do you have any memorable stories or anecdotes from your time working and performing with them?
Way too many, quite a few unrepeatable. We've toured the world in various configurations, to places as diverse as Mexico, Finland and outback Australia. I remember our first tour of India in 1995, which the AAO did with the great mridangam master Karaikudi R Mani was notable for the constant somewhat controlled chaos that surrounded us in that extraordinary country.
How did you begin the process of scoring and recording the album – did you work collectively, or build up each track, working individually on your own musical input?
The band plays as a live unit, so I wanted to capture the excitement of the music in full flight. These musicians are true virtuosos who believe in the power and integrity of the improvisational moment, so there is really no option but to work within that paradigm. Some of the electronics were added, as Peter wanted to build a few things in layers.
Which artists would you say have inspired this album?
First and foremost the people who play it have inspired it. Trumpeter Scott Tinkler has created a unique language built around very carefully conceived rhythmic and pitch-based concepts that give his lines enormous dynamism. Similarly, Violinist Erkki Veltheim, a renowned new music specialist and composer, can draw on a huge frame of reference. There is not a better rhythm section than Philip Rex and Dave Beck, who have to contend with some very challenging rhythmic concepts in the music, and Peter Knight is able to function as a very effective 'front-line' player on laptop electronics, giving the music colour and surprise.
Which of the pieces is the most meaningful to you, and why?
'Thebe' refers in various ways to the sadness and irony associated with the memorialisation of Australia's war dead. My grandfather was one of the countless many who died in France in 1918, so the piece can be understood as a tribute to him, and to my mother, who was a lifelong pacifist.
Which artist, living or dead, would you most like to collaborate with?
I was talking to Ornette Coleman towards the end of his life about a possible collaboration with some First Nations Australians I work with, but it never happened. It would have been incredible.
What was the first record you bought with your own money, and what's the last album you bought?
The first one was a Columbia LP of Stravinsky works for piano and orchestra. That would have been in 1971, I think. The last one was the most recent Wilco studio album 'Schmilco'. Thank you Paul! The album is available to download and stream across all digital platforms, listen now on Spotify. *If you would like to quote any of these interviews please get in touch with alice.atkinson@air-edel.co.uk*